Maintaining good hygiene cannot be over-emphasized, especially in commercial settings like offices, restaurants, and retail stores. Regular office cleaning is the most significant way to maintain a clean and germ-free work environment.
Commercial cleaning has many benefits if you hire the right cleaning company. Routine commercial cleaning keeps your business area pleasant and comfortable for employees and customers and helps reduce the risk of illness spread.
Whether you're new to hiring office cleaning services or not, determining the perfect office cleaning frequency can be challenging, and this article highlights the primary factors impacting how often your business requires janitorial services.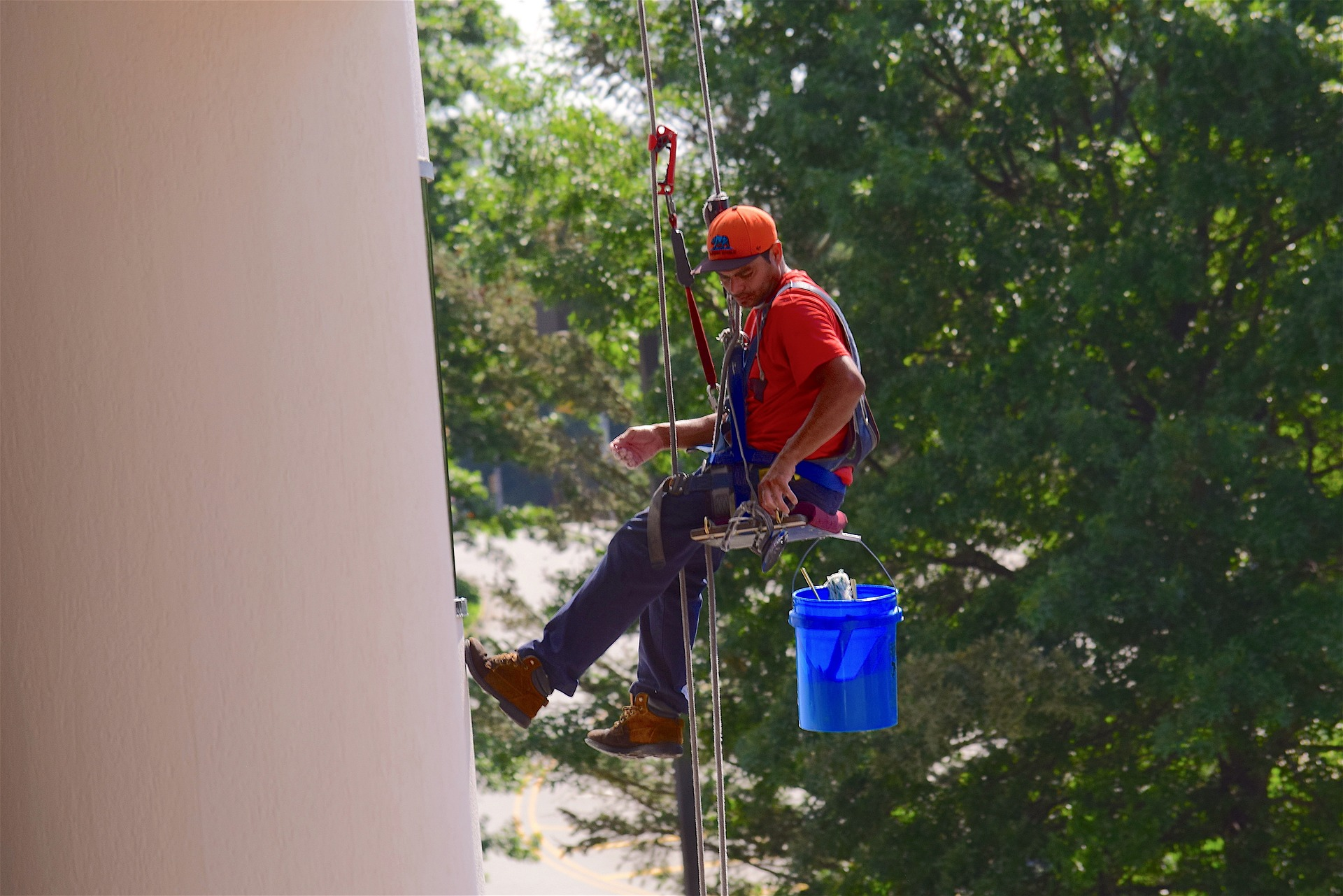 Factors Impacting the Schedule of Office Cleaning Services
The Type of Cleaning Service
What type of office cleaning service do I require? This question is essential for choosing a cleaning company and determining your office cleaning frequency.
Some cleaning companies specialize in regular and deep cleaning, while others offer specialty cleaning services and could design a customized cleaning program for your business.
Regular cleaning tasks like sweeping and mopping floors, dusting, vacuuming, and emptying trash bins, are minor office cleaning services you may need to hire daily or at least twice a week.
You can schedule other cleaning tasks, such as window cleaning, monthly and hire a professional carpet cleaning service at least thrice a year.
Suppose you're looking to save on cleaning services. In that case, you can stick to the regular cleaning and opt for occasional deep cleaning service, maybe twice or thrice a year, as it involves using various cleaning equipment and is usually time-consuming.
Office Size and Business Type
Offices come in different sizes and serve different purposes, depending on the business model, and these variations play a significant part in determining how often they need cleaning.
The bigger and busier it is, the more cleaning it requires since it experiences more traffic. You may need specific office cleaning services like regular disinfection, depending on your discipline.
While daycares, hospitals, and restaurants need thorough daily cleaning, other businesses like real estate agencies and advertising firms may only require a thorough bi-weekly office cleaning. And hiring a commercial cleaning company is the best way to maintain cleaning standards.
Perhaps you need a reputable commercial cleaning service in Clermont, FL; contact Got To Go Cleaning at 352 – 818 – 8179. We've been in the office cleaning business for a while and offer impeccable cleaning services at affordable rates.
Do You Share the Office Building with Other Businesses?
A shared office building means increased employees and significant human interaction. More people in a building creates an increased need for frequent cleanings.
The type of businesses you share the building with also impacts your cleaning frequency. If one of the other businesses is a restaurant or a medical facility, scheduling deeper daily cleanings is crucial.
Your cleaning company will execute tasks like cleaning elevator walls, restrooms, kitchens, and other shared areas to avoid germ spread.
Does Your Business Experience Frequent Customer Visits?
If you welcome visitors regularly, you must take your office cleaning seriously, as visitors can introduce germs to your work environment. Focus more on waiting areas, lobbies, restrooms, and other areas visitors frequent.
Clean those areas daily to avoid germ spread and create a healthy and comfortable atmosphere for your visitors. If your business experiences a significant number of daily visitors, consider scheduling restroom cleanings more than once daily.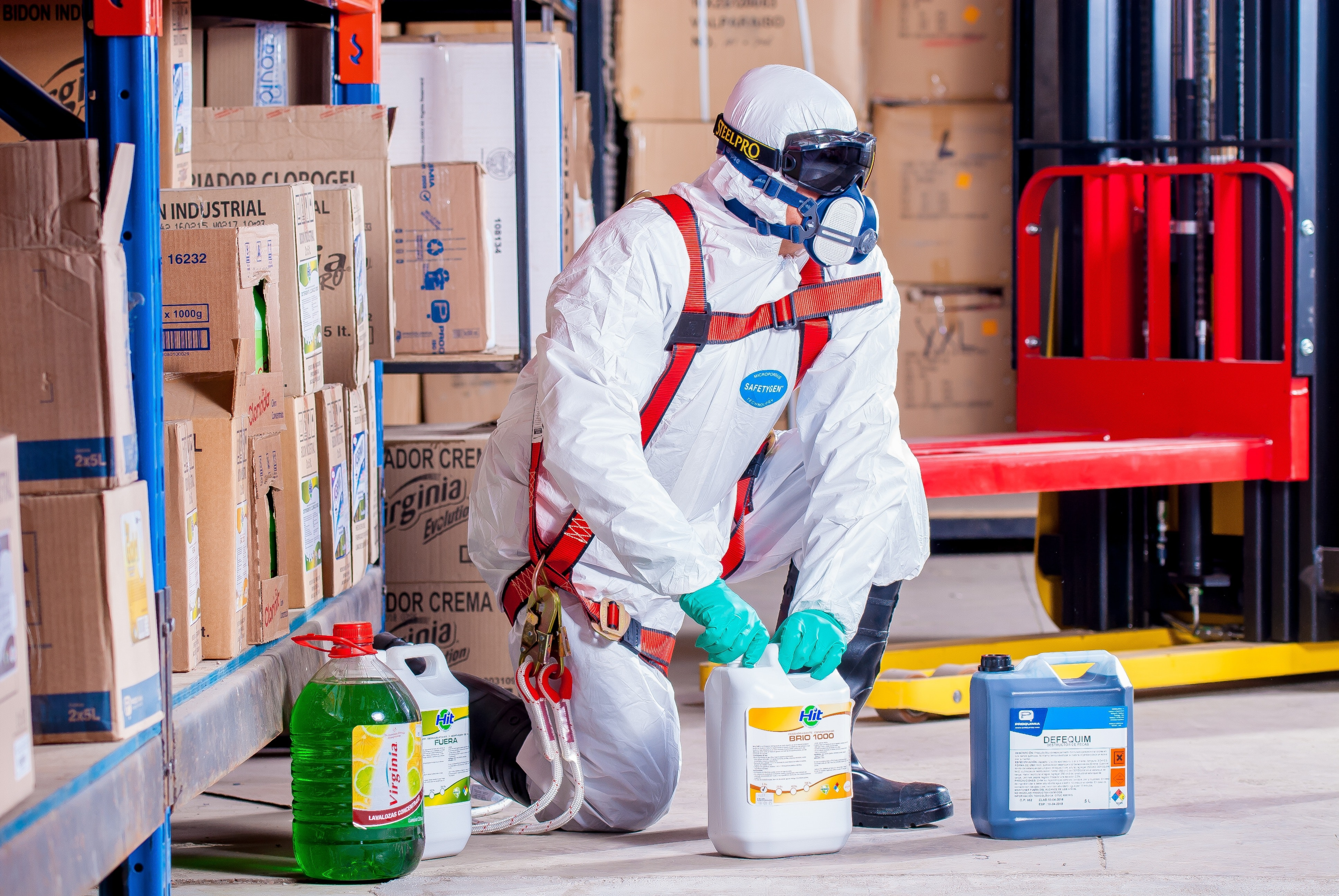 How Often Should I Schedule Janitorial Services for My Businesses Exterior?
Your office building's exterior also influences the customer perspective of your business. A tidy outside environment complements a clean office space.
Whether your windows need proper cleaning or your concrete walkways require pressure washing, commercial cleaning services have the right cleaning tools and expertise to execute your cleaning tasks flawlessly.
Your office windows may require cleaning a couple of times a year. On the other hand, pressure washing your concrete walkways once a twice a year is enough to keep them bright and clean.
How to Create an Effective Office Cleaning Routine
When deciding cleaning routine, you must consider every part of your office or business environment. This simple task will help you schedule the cleaning attention for each area: daily, weekly, or monthly.
The least you can opt for regarding daily cleaning is restroom cleaning. Additional chores include sweeping, mopping, vacuuming, dusting and wiping surfaces, and emptying trash cans.
A weekly office cleaning checklist should include cleaning tasks you didn't add to the daily cleaning routine, probably because they're time-consuming or could disrupt workflow. A weekly cleaning schedule could comprise thorough dusting of all surfaces around the office and carpet cleaning in select areas that experience high foot traffic.
Monthly cleaning services should include cleaning windows, office furniture, drapes, floor, and carpets. This service can also extend to your building's exterior.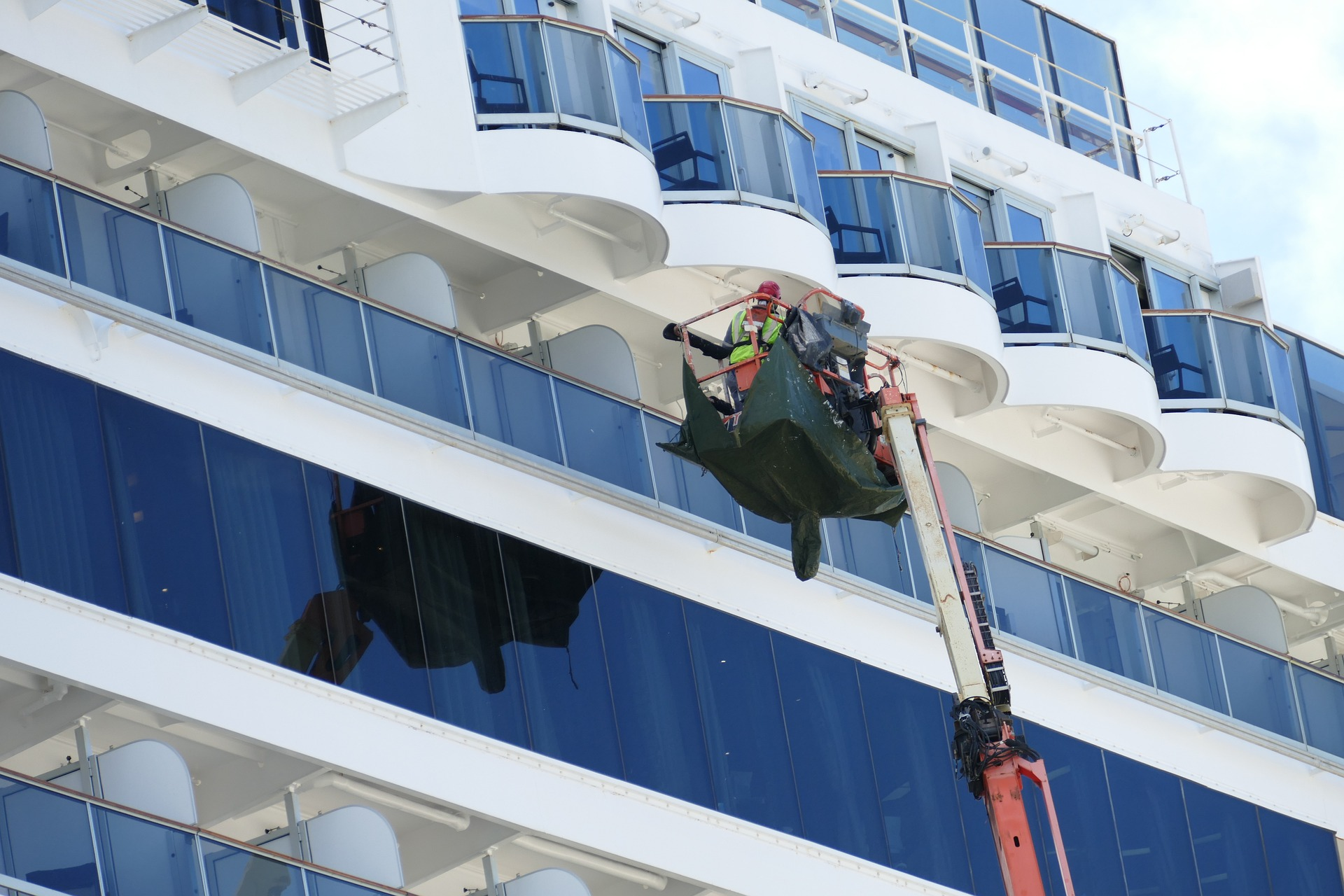 Benefits of Hiring Commercial Cleaning Services
Disease Spread Prevention
A dirty office can cause illness and disease spread among employees, risking employee health and reducing productivity. A group of researchers once placed a virus on an office doorknob to study how fast germs spread.
After four hours, over 50% of those in the facility had picked up the germ. If a dirty doorknob could affect such a significant percentage, imagine what a dirty office environment would do.
It Saves Time
Hiring a cleaning service would save you significant time and even guarantee excellent service. You could take up the task yourself, but think about what you could have accomplished while cleaning. Besides, you may not have the resources to execute the job excellently.
Flexibility in Cleaning Schedules
Cleaning companies understand that all businesses don't have the same operational model, meaning what works for one business may not for another.
Due to the variations in operating fundamentals, professional cleaners offer specialty and customized cleaning programs to help keep your business clean and healthy with little or no disruption to your workflow.
Schedule Your Office Cleaning with Got To Go Cleaning
Office cleaning services are essential to keep your work environment clean and guarantee the health and safety of your staff and customers.
At Got To Go Cleaning, we offer top-notch cleaning solutions and deliver promptly. Our expert cleaners are highly trained and ready to provide your business with a stellar cleaning service.
We handle general cleaning tasks, residential cleaning, commercial cleaning, and construction cleaning, and we also provide specialized cleaning services. Call us today at 352 – 818 – 8179 to schedule a cleaning service for your business.